You know why I love travel soccer so much? Because it's like going on a mini road trip with not only your family but some great friends! I've been fortunate enough to enjoy their company and I've never gone with this group and had a shitty time. So we're headin' down to Hamilton, Ohio, about 2 hours Southwest of Columbus and on the outskirts of Cincinnati. We stayed at this hotel before, hell, I probably wrote a blog post about it.
Though the hotel is the nicest/closest to the soccer fields, the rooms are about the size of a newborn's crib. That may not bother some but when you're in there with 2 kids whos' cleats and uniforms smell like death, you can understand my concerns.
My Road Trip Purchase
I did it! I finally splurged and got myself an Under the Weather Pod! It's basically a personal pop up tent for the soccer sidelines. Dudes, over the past 8 years, I've sat through rain, sleet, hail, snow, bumble bee apocalypses, and sweltering heat. I've decided it's time to make the plunge and buy one of these things.
I was on the fence all these years about buying an Under the Weather Pod but yesterday, when I read that it offers 50 SPF, I'm like "SOLD!" I'm that woman that slathers on 100 SPF. This vampire tan isn't going to take care of its self my friends!
Anyway, tonight after dinner, I've committed to practicing over and over again the tear down process until I have it done to under a minute. I envision Forrest Gump when he had to take apart his gun, then reassemble, while his Sergent timed him: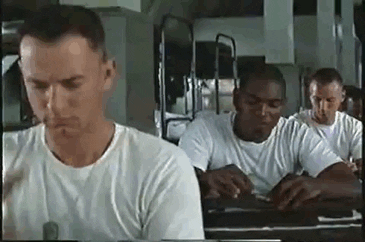 So for this weekend, as I unwind with family and friends, expect shenanigan filled pics I intend to post on Twitter, Instagram and Facebook! I'll even get a pic of me in my pod or as I've dubbed her, the blue bird!